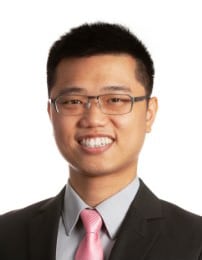 Director
Head of Trusts
Precepts Trustee Ltd
MBA, LLB, AEPP®
In one of our recent experiences administering an estate, our Precepts Trust colleagues, Mr Kuan Choon and Ms Soo Luan, spent days going through the home of a recently deceased person, screening through and collecting his documents and selling his items that were no longer useful for his surviving family members. This is part of the responsibility of an executor.
An executor is a person or entity appointed by a testator of a Will to administer his estate upon his passing. Broadly speaking, an executor will assume the role and responsibilities of the deceased in administering his assets and financial affairs in accordance to the Will. This should include:
Compiling and preparing the schedule of assets
Extraction of Grant of Probate from a court of law
Notifying potential creditors
Settle outstanding liabilities, including any outstanding income taxes
Locate and call-in all the assets
Sell or liquidate assets (as the case may be)
Distribute remaining assets to the beneficiaries in accordance with the Will
On the surface, it is clear the responsibility of an executor is quite tedious, especially if the estate under administration is complex. Passing such responsibility to loved ones may not be ideal and it would be preferable to hire a professional as executor.
Value of a corporate executor
In Singapore, one such option is appointing a licensed trust company to act as the corporate executor. The question is then how different it is between appointing a corporate executor and appointing an individual as the executor? A corporate executor is useful in the following scenarios:
When the testator has no reliable individual to act as the executor. This could be due to a small nuclear family or when all the beneficiaries are minors
Potential conflict among family members and avoidance of disputes
Family members are all overseas
In the case cited above, the deceased left behind family members who were overseas and it was impractical for them to travel to Singapore and settle estate matters over a long duration. In particular, the person died unexpectedly and left unattended a lot of personal items at home.
As the corporate executor, Precepts Trustee had to assist in going through a long list of items left behind by the deceased. This included stacks of personal (and important) documents, household items, and even jewellery. As the last residential home of the deceased was a rental property, in order to avoid paying ongoing rental, the time taken to clear the items was significant.
The longer it took to clear the property, the more rent the estate had to pay. Ultimately, with the assistance of some friends of the deceased, Precepts Trustee managed to clear the property within a month and handed over the property to the landlord.
While this matter may be familiar to those who have had a similar experience in handling the estate of a deceased loved one, not every testator has reliable family members or friends who have the time and
energy to act as executor. Worst still, there are instances when family members dispute how an estate is being administered. Therefore, in estate planning, it is important to consider all matters at hand, and appointing a reliable executor or executors is key.